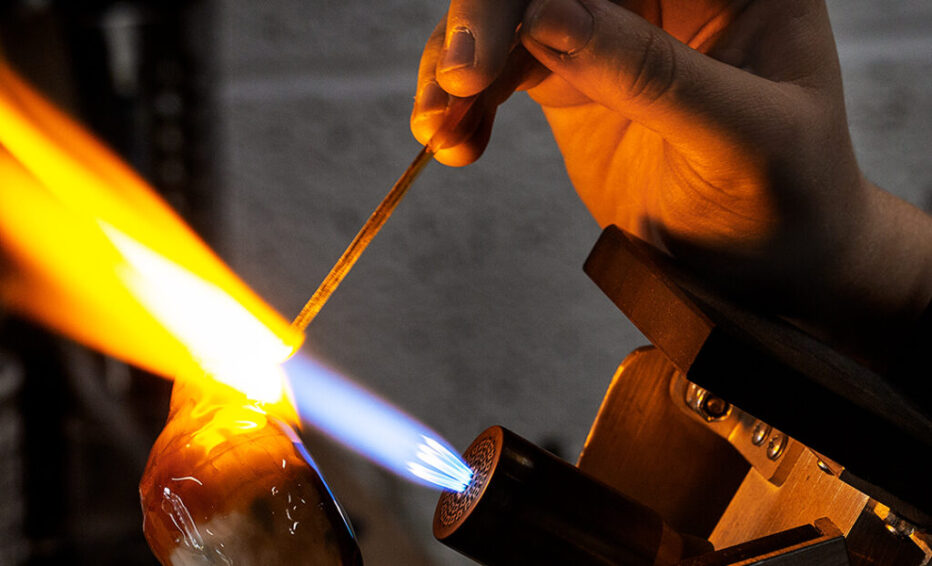 About
I'm Elizabeth Welch
My passion has always been design and creative works in general. I have transitioned from ceramics at college to Glassblowing at University. My core focus now is Lampworking using Borosilicate glass to create my sculpture.
Background
I create incredibly detailed glass sculptures of animals; particularly bird, insect and marine life. Each piece is completely handmade using coloured borosilicate glass rods.
Over the past few years I have developed my own recognisable style of flame worked glass. Working from images of animals I create quirky and contemporary sculptures inspired by the beauty of the natural world.
Education
I studied 3D design at Wimbledon School of Art where I specialised in Ceramics. My degree was a combined Ceramics and Glass course, in Buckinghamshire, I continued with Ceramics until my final year where I moved in a different direction with my creative process. For my final major project blown glass became my main focus.
After my degree I discovered Borosilicate Lampworking and have been working with that ever since, in 2016 I travelled to Corning Museum of Glass in Upstate New York to complete a weeks long class with renowned glass maker Suellen Fowler. Many of the techniques I use now were learnt from that one week on that intensive.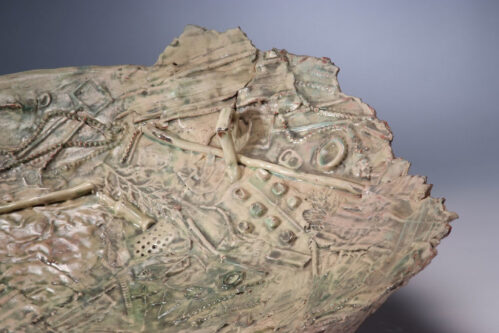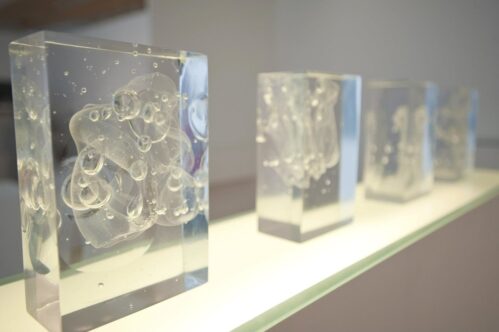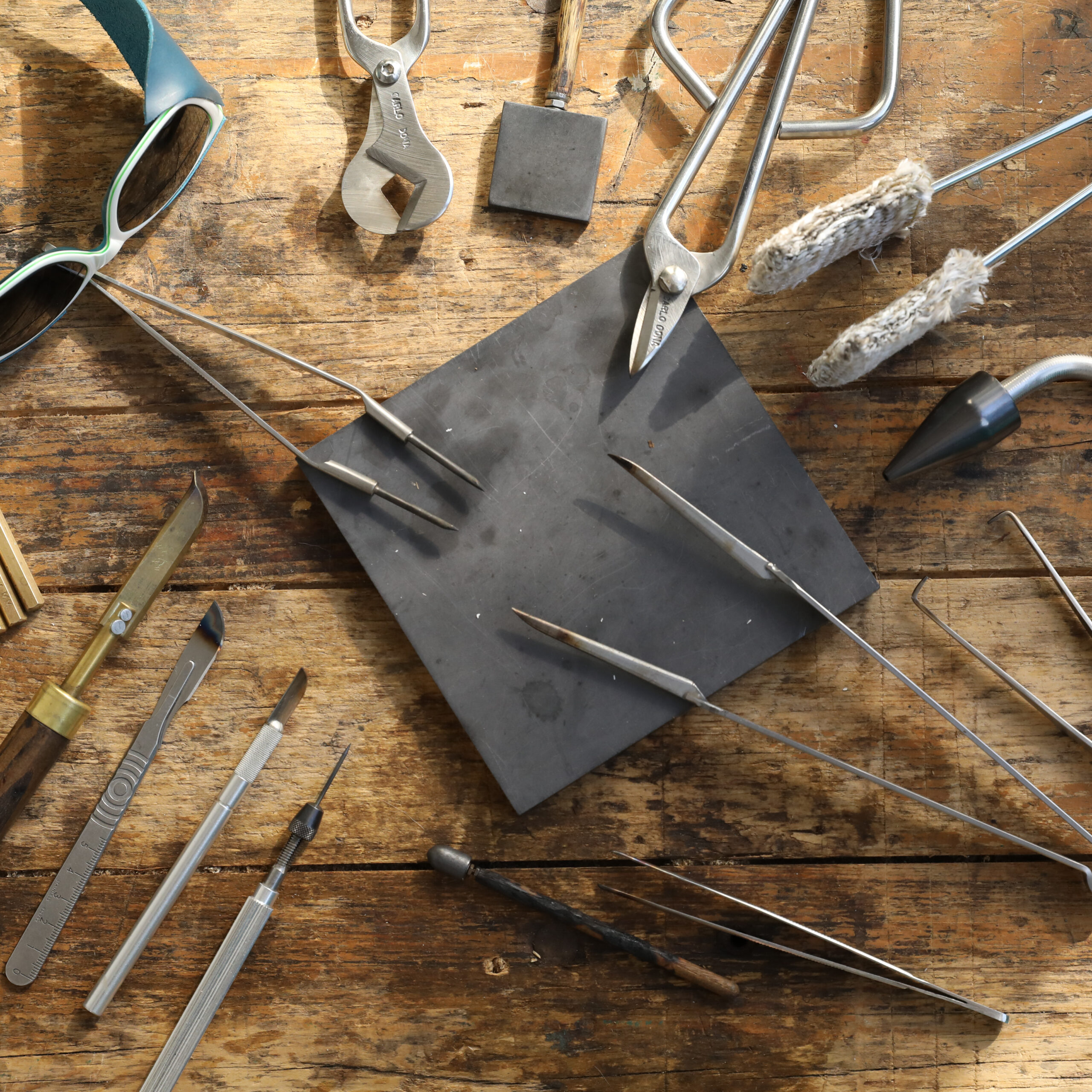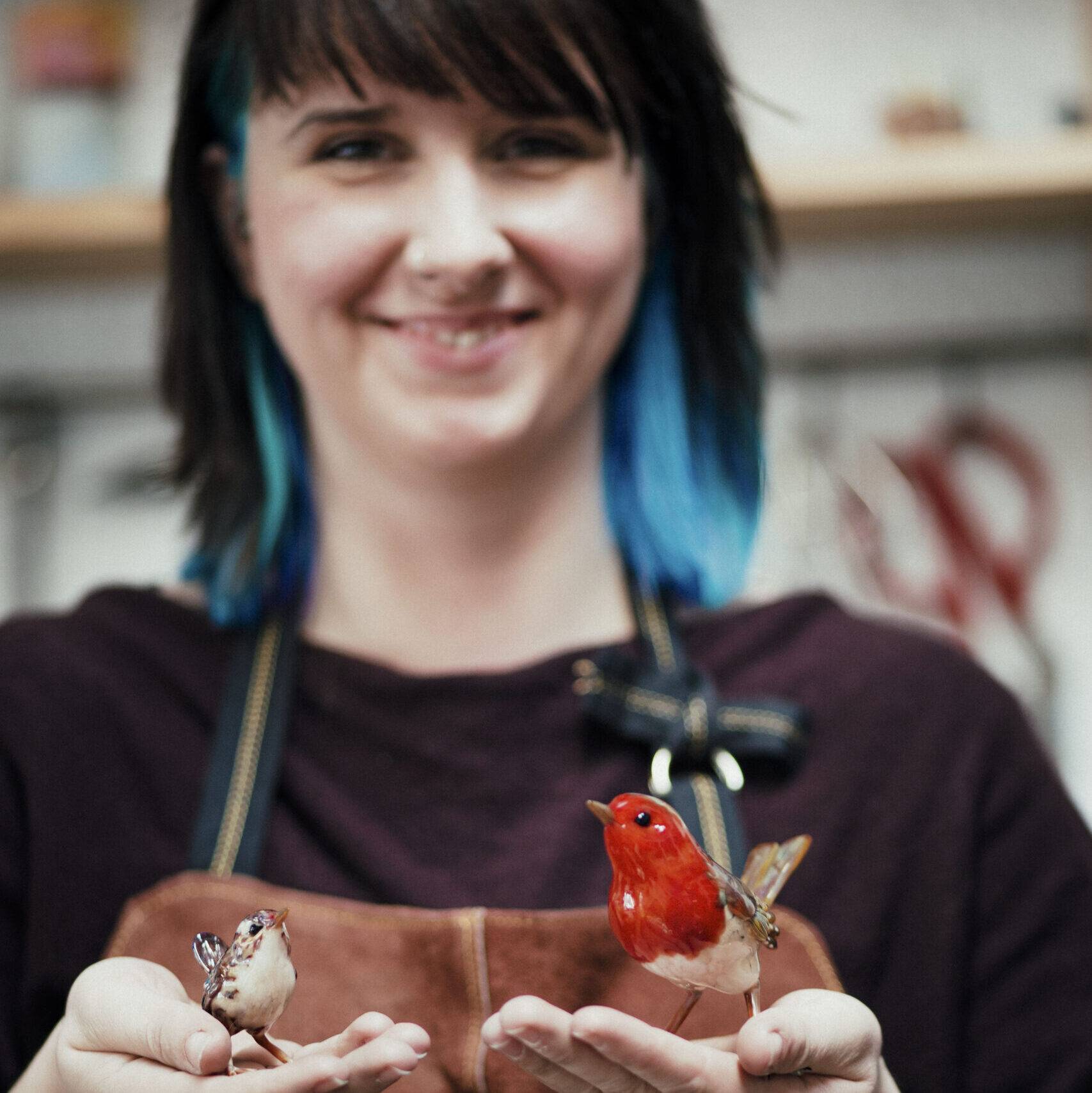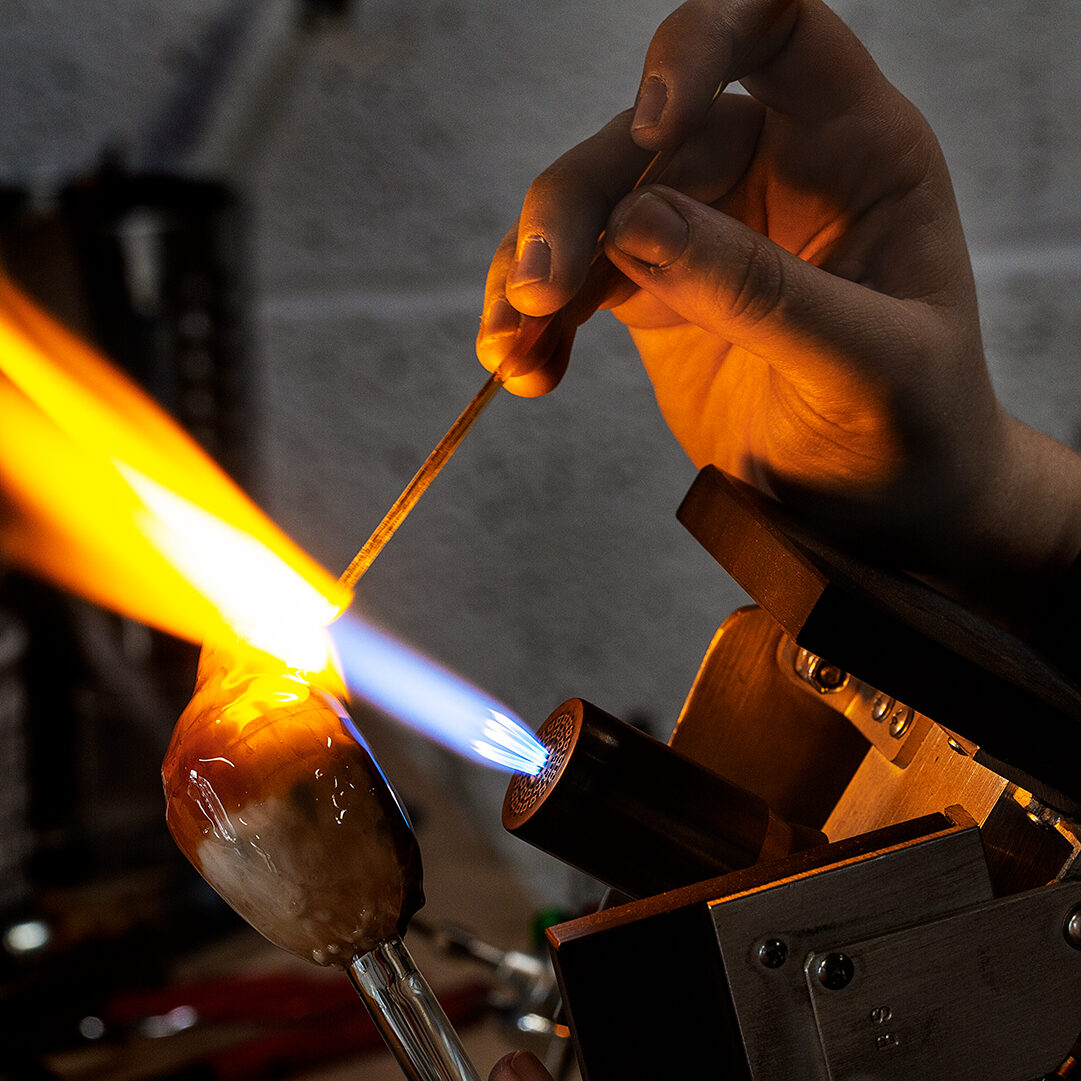 I set up Elizabeth Welch Glass in 2012 with the assistance of the Princes Trust Enterprise Program. In 2015 I was invited and accepted as a freeman into the Worshipful Company of Glaziers, and I became a member of The Sussex Guild in 2017.
My work is exhibited regularly in Galleries and at Craft and Design Shows.
If you have an idea for a commission, send me a message. Whether it is a small or big project, I am happy discuss your ideas and bring them into a reality.